Account Team
You can have as many members as you want in your account. From the pool of these members, you can then put together an individual project team for each project. All account members always have access only to the projects for which they are in the respective project team.
Invite members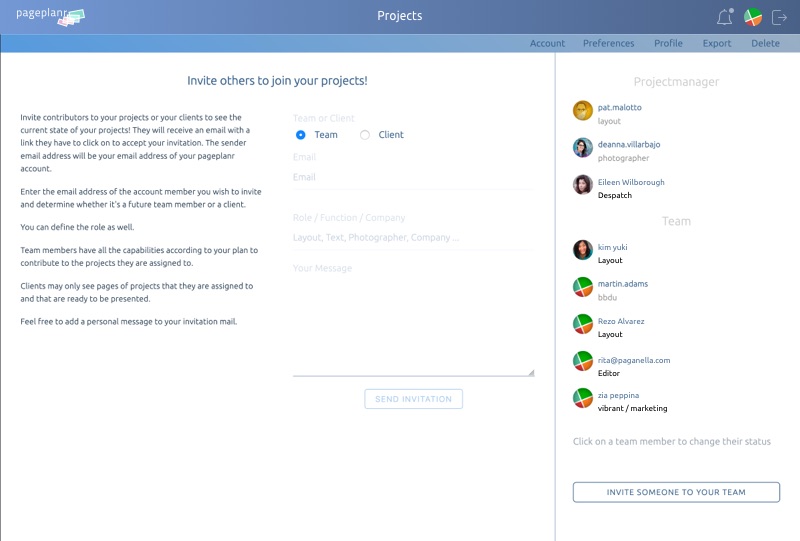 Enter the email address of the person in question and specify whether it is a team member or a customer. Also enter the role the person will play in your team. You can also add a personal message to your invitation.
Invited people will receive an email with a link that they must click to accept your invitation.
Edit members
Right click on one of your account members to edit their data. You can then change which role a member should play in your team and you can also resend the invitation email to the team member.