Projects Overview
Here you can create new projectsand get an overview of all projects you have already created. The projects are divided into active and completed projects.
The display of the projects can be switched between Coverview and List.

Coverview
This view shows the first page of each project.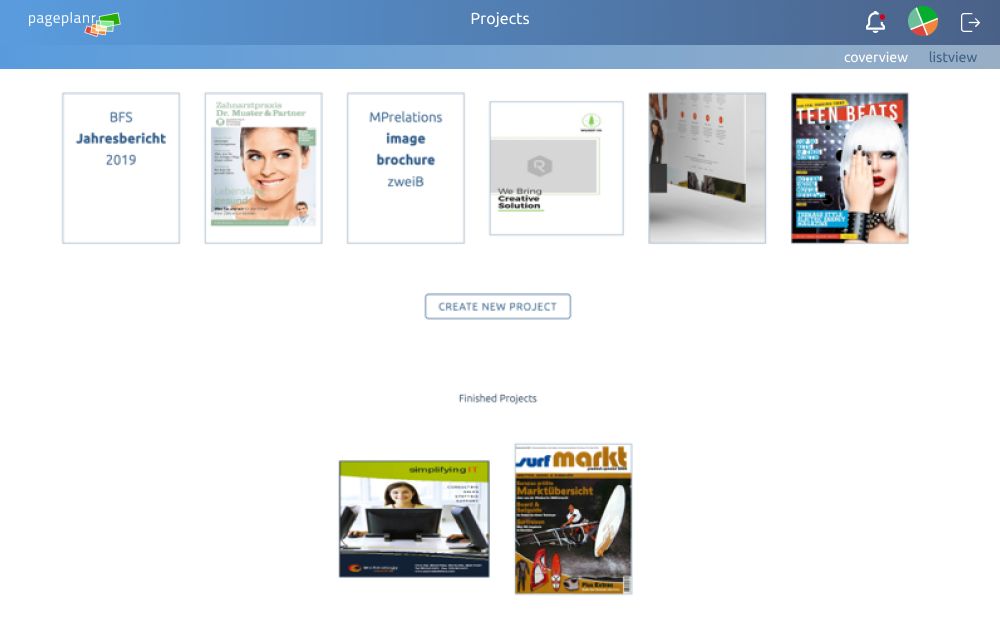 List
In addition to the project title, the list shows the number of pages and the production period. If you are an admin or project manager, the current budget total is also displayed.