Profil
In your profile you can edit your personal data. In addition, your tasks that are still open are listed here.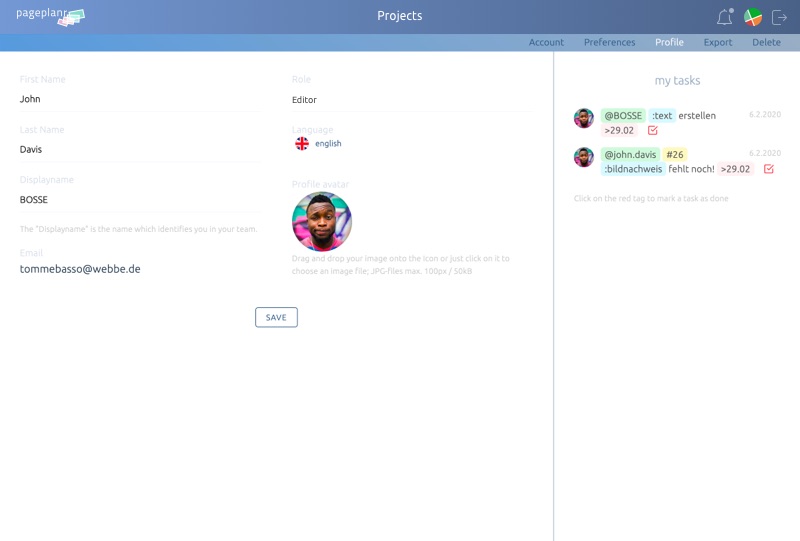 In addition to your first and last name, you can also enter a so-called display name here. This display name is displayed by default at all places in pageplanr where you can appear as a team member. If you do not enter your own name here, your name or email address will be used as display name.
You can also upload an avatar picture of yourself here. To do so, simply drag an appropriate image file (with a maximum of 100 pixels side length and 50kB file size) onto the round circle with the mouse.
On the right you can see all your open tasks. By clicking on the red icon next to one of the tasks, you can mark the task as completed. You can find more about tasks and messages here.