Account preferences
Each page in a page plan can be defined as a specific page type (for example: ad page, ...), and each page is always at a specific stage in a production (for example: still in layout, or corrected, ...). In the page plan you can assign the desired status and type to individual pages via the context menu or the inspector. The pages are then displayed with the selected image and color in the page plan.
pageplanr inherently provides a number of page types with matching images and layout phases with matching colors. But here you can change, delete and add them as you like!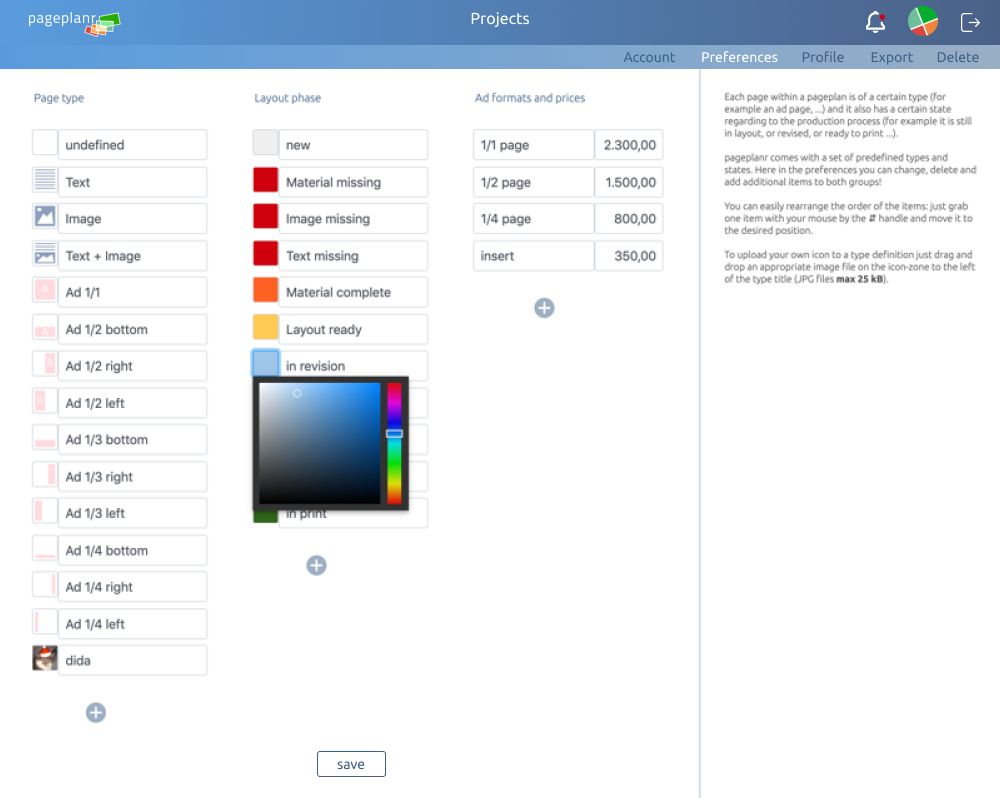 You can upload your own icons for the page types simply by drag and drop. Drag and drop your image file (JPG or PNG files with max 50 kB) onto the area to the left of the corresponding type title.
You can change the colours for the layout phases by clicking on a colour area in your layout phase list and then clicking on a colour in the colour selection shown.
You can also easily change the order of the individual page types and layout phases: Click with the mouse on the arrows ⇵, keep the mouse button pressed and move the setting with the mouse to the desired position.
And a click on the minus icon deletes the respective entry from the list.