Budget
Especially for publishers and editors it is important to keep an eye on the cost frame of their publications. With pageplanr this is no longer a problem.
Create budget
First you create a basic budget for a project. In this basic budget, you enter all revenues and expenditures for the project as a whole. You can also skip this step and click on Create budget without filling in anything and entering information on the overall project later.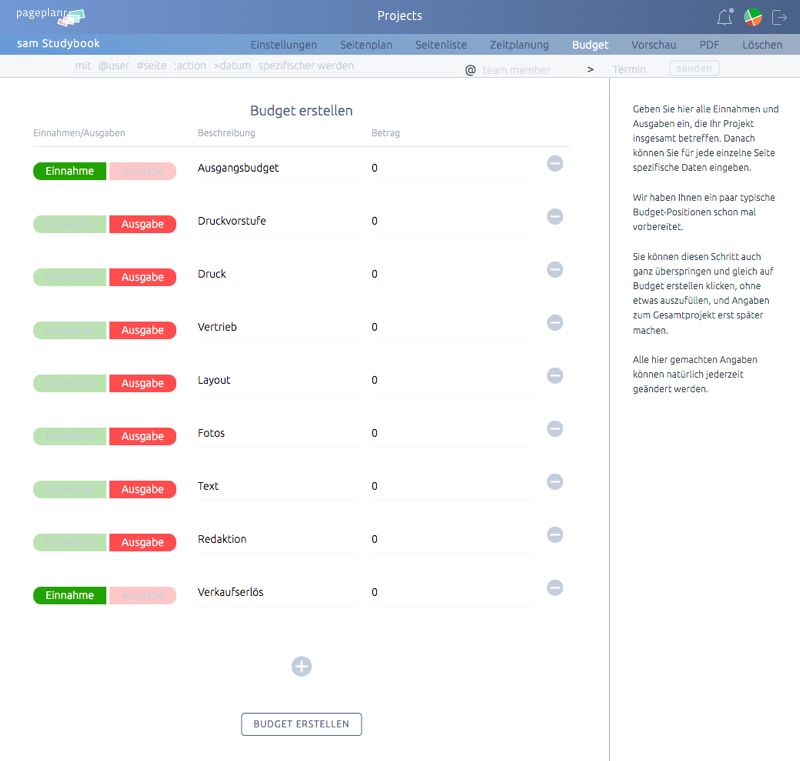 You can then enter additional income and expenditure for each page of your publication. To do this, click on one of the blue plus links.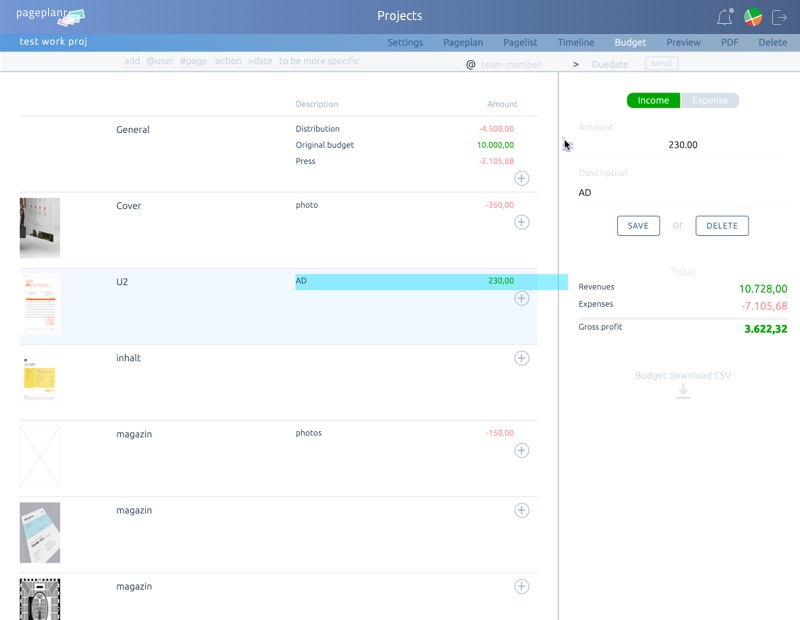 As in all other areas of pageplanr, you can of course change or delete all entries at any time. Simply click on an entry in the budget list and edit or delete it.
Download
You can also download the budget as a CSV file at any time for further processing in Excel or other software.